Hal Gurley, Owner
7012 Pulley Town Rd. - Wake Forest, N.C. 27587
Phone: (919)793-3791
The Collard Patch is a pick-your-own roadside farm market. It is designed to help you obtain the freshest locally grown vegetables in this area. A lot of pride has gone in to growing the finest, tastiest garden vegetables, maintaining all the nutritional benefits.
If anyone needs convincing as to why picking at the Collard Patch is a good thing, here are a few of the reasons below:
Local food tastes better. It is fresher and has been ripened in the field rather than in a shipping container.

Local food is better for you. The shorter the time between field and table, the fewer the nutrients lost.

Local farms often grow a greater variety of plants that are well suited to local conditions.

Local food supports local families. Local farmers sell directly to their customers, cutting out the middleman and enabling them to support themselves by what they grow. It also means that local dollars stay within the community and have three times the impact on the local economy.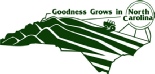 May 19, 2017 - PLENTY of strawberries are still available.
Monday - Saturday 8:00 AM -7:00 PM
Sunday Noon - 5:00 PM
Our strawberries are READY NOW!! The recent rain has help generate a strawberry crop like we haven't seen in several years. Come and pick today. Call ahead for us to pick.